Cookies From Any Hand
I still feel a little uneasy around humans that I don't know.  Those big, giant hands coming at my face kind of confuse me.  I'm super interested, but then when they get close I'm not convinced.  Even when mum says that these are friends, I'd still rather play it safe than sorry.
So surprise, surprise, when we met up with a couple that she knows in Frick Park.  Apparently they also knew and loved Bogart, so mum thinks they're lovely.  There was just something about them that made me go outside of my normal comfort zone and give them a sniff.  First of the outstretched hand, then of the legs.  And then mum handed them some of my cookies, and well, I wasn't going to waste any cookies.  So I took them and crunched mightily.  Mum was bursting with excitement, and they seemed quite happy as well.
So… progress?  Just a smidge.
And we were standing here in Frick Park, where the most interesting detritus collects: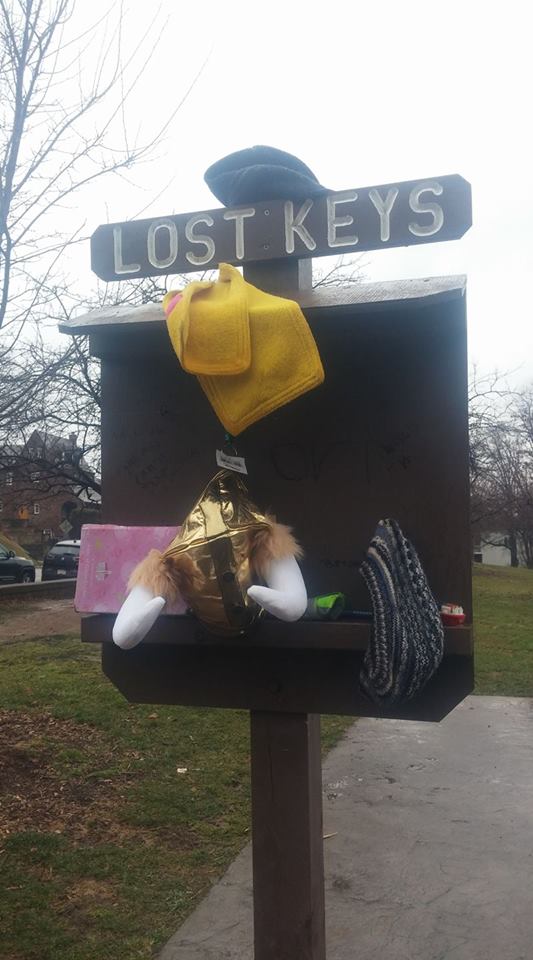 Anyone lose a gold lame Viking hat?  (Didn't fit, I tried)
Love,
Otto Fizz
---
---