Otto Meets Bogart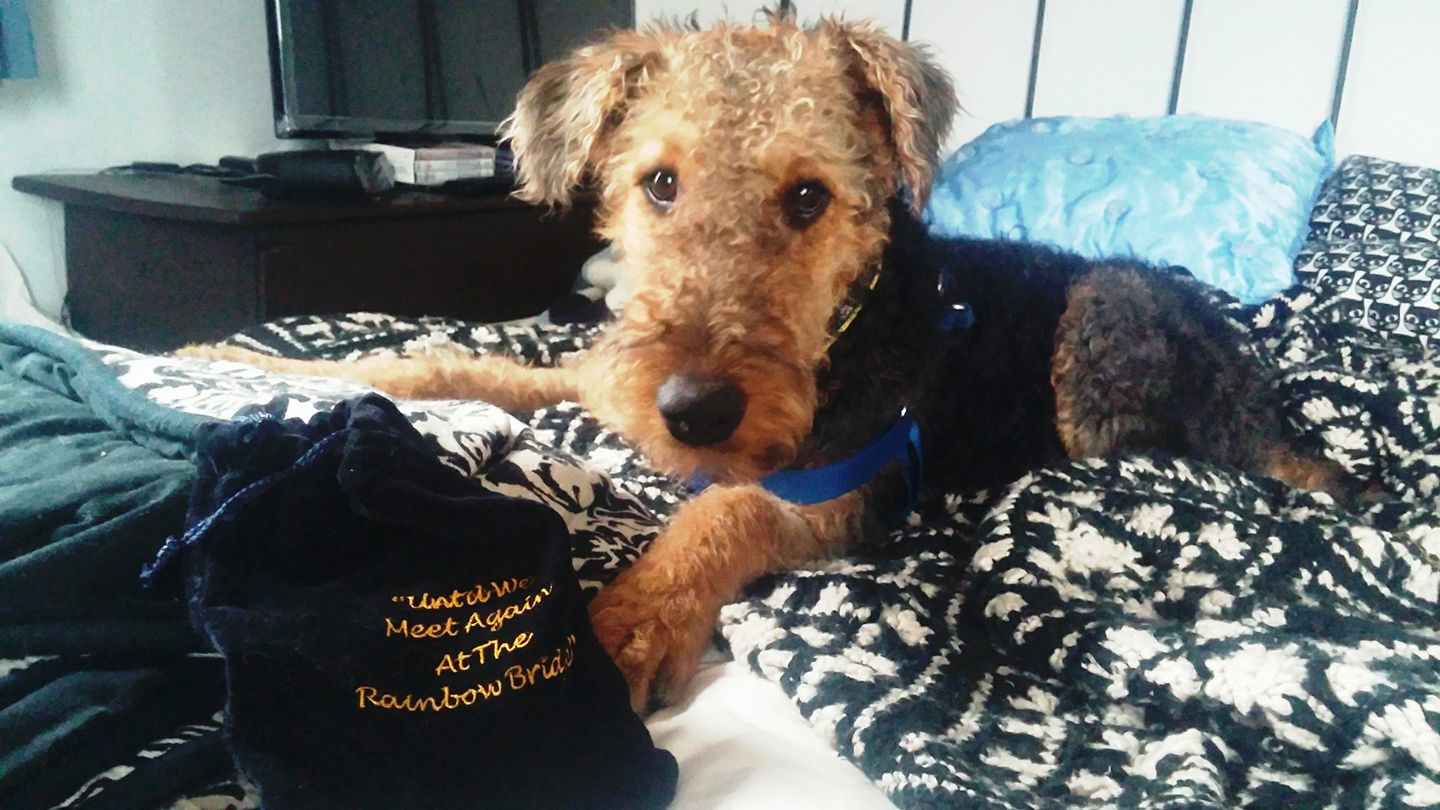 At last.  I get to meet my predecessor.  Well, sort of.  Mama has Bogart's ashes and we had a chance to have a tete-a-tete.
I would like to say that I was nothing but respectful and reverent, taking in the gravity of the moment, and acting appropriately.
But who are we kidding.  I am a cheeky Airedale Terrier pup.  I tried to eat the bag.
So now Bogart has taken his place on the shelf along with mama's other kitties, and Bogart's dad (and mama's late husband), Klaus.  We can pretend that it's because it's supposed to be the spot where Bogart was meant to go, but in reality, it's all about keeping that oh-so-tasty bag out of my jaws.  Sheesh.
Love,
Otto Fizz
---
---