Oh Marcus, My Captain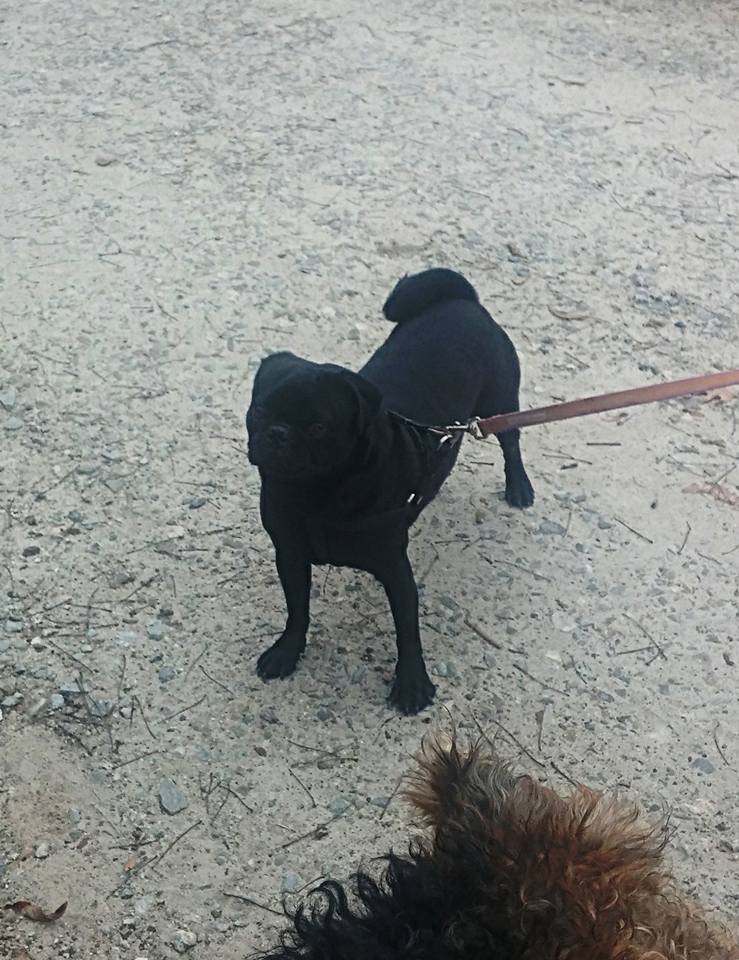 This is Marcus. He is a very wise, learned Pug. Today our paths crossed while walking on the trail, and I will forever be changed.
You see, I still don't completely understand the concept of weeing and pooing outdoors. Occasionally I'm doing it for mum in our yard (the treats she gives me afterward are SO WORTH IT), but not anywhere else. I know, I know, nobody seems to understand this particular quirk of mine. I can see that mum gets a little frustrated with me, as she's been taking me on these long walkies hoping that I will somehow magically, majestically do my business outdoors.
Today was that day.
Today, as Marcus and I met and compared butts, he strutted confidently in front of me, and lifted that little pug-leg to let out a stream of hot pug-pee right in front of me. I watched, confused, but also curious. As he strutted away I gave it a sniff, which suddenly gave me the urge to pee myself. And so I did. And then, once Marcus had strutted off and was out of sight, I pooped. And then, I peed in the park – another 4 times. I know, it's like magic.
(Apologies for the poo photo.  I guess it's an important milestone.  Baby's first outdoor poo.  Mum thought that maybe she would have it bronzed, she was so happy.)
Well mum almost lost her mind. The treats were AMAZING, even if the smiling, screaming, and jumping about is a little much.
Can't say that I've completely "gotten it" yet. I did manage to go indoors this evening (just didn't feel like heading outside, had a little too much to drink). But still, mum thinks I've had a really good day so I'm willing to go along with that.
Love,
Otto Fizz
---
---