My Early Birthday Present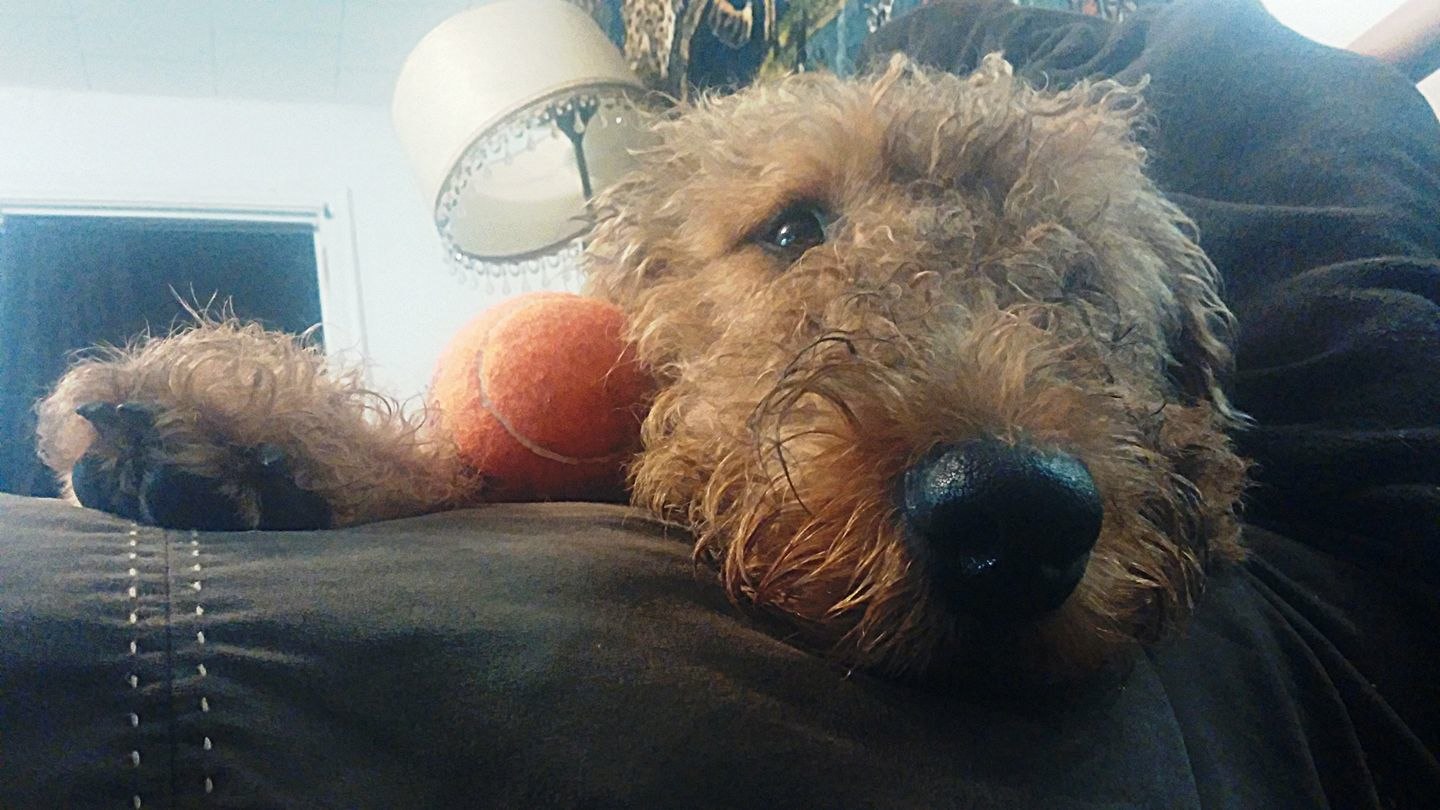 Oh mum, will you ever learn that trying to hide things from me is futile?  Inside closets, on high shelves, inside boxes, it's all fair game for me.  I've got 8 long hours to work on my techniques while you're gone at work.  So far there is no challenge that has been too great for me to conquer in pursuit of whatever-you-have-hidden.
I understand that I have a birthday coming up soon.  And bless your heart, you found some of those big Kong squeaky tennis balls that I like so much.  In orange, oh my how you are thoughtful.  And then you thought you smuggled them into the apartment and found the perfect place that I would never, ever find.  Oh how wrong you were.
And by the way – the cats helped.  I know they look all cute and innocent, but those felines have SKILLS.
Love,
Otto Fizz
---
---