Delicious Doc Martens
Oh mum, will you ever learn.
Leaving out a pair of shoes is almost as exciting and delicious as leaving out a pair of socks.  Which I fully realize will never, ever happen again after I ate that last one.  But still a boy can dream.
But no matter.  This game is FUN.  The destruction of a pair of Doc Martens from the inside out.  It's a challenge to my chompers, and I'd like to add that I should definitely receive some points for STYLE.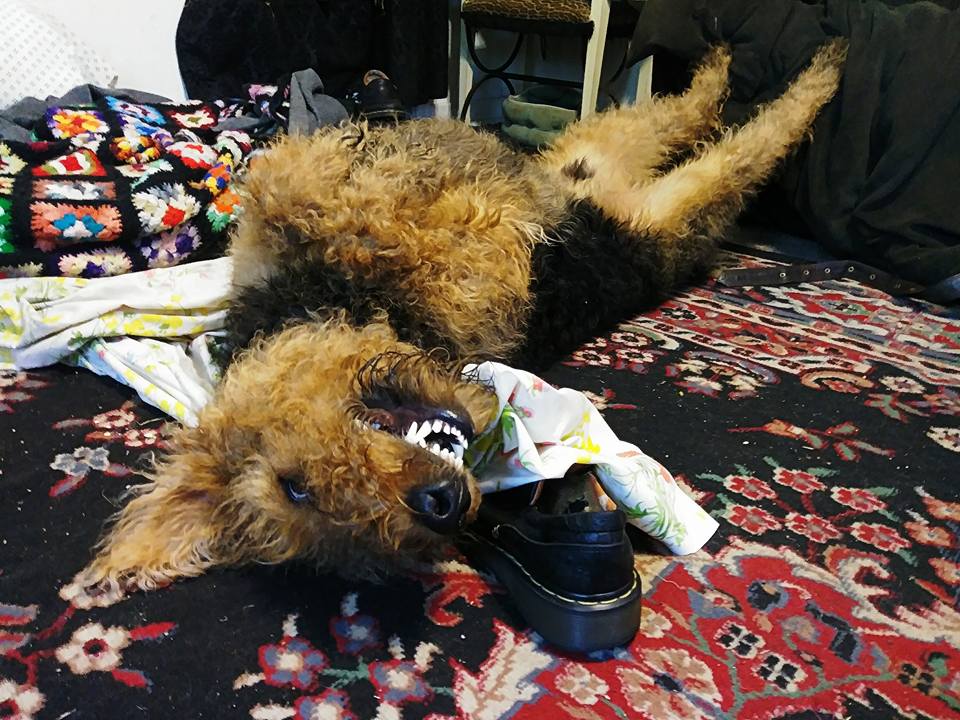 Wouldn't you agree?
Love,
Otto Fizz
---
---